Create a personal postcard
Sometimes it's nice to put in a little bit of effort and make your holiday postcards more personal.
In this article I'll show you a super easy way to do this in 3 simple steps:
Upload your photo
Add a fancy border or other effects
Add some text
And that's it! Save your image to your computer and it's ready to print.
Too easy. Let's look at each step in a bit more detail.
Step 1. Upload your photo.
I'm going to use the free online photo editor at Lunapic online editor. If you want to follow along, click the LunaPic link and then click the "Browse" button and upload a photo from your computer.
This is the family photo I'm using in this demonstration.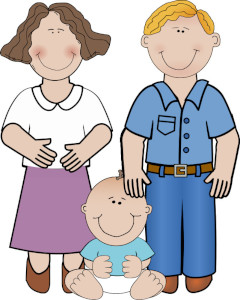 Step 2. Add a fancy border.
I'm writing this in November so I decided to go with a Christmas theme.
Under "Borders" in the top menu I selected "Christmas Bulb".
As you can see below, the result is not good.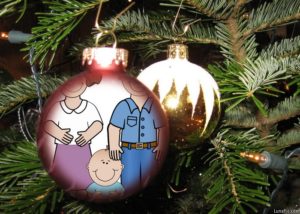 So let's fix it. The problem is the photo I'm using needs more white space around the edges.
With LunaPic I can undo any changes I've made. So I'll click "Undo" and get back to my photo. Then, under "Borders" I select the "Border Tool".
After changing the border colour to white and the border thickness to 150, I then click "Apply".
Now when I select "Christmas Bulb", this is what I get: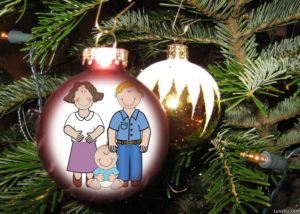 Step 3. Add some text.
To add some text I select "Text Tool" from the "Draw" menu. This tool allows me to select the font (I used Scriptina for this demonstration), the size, the colour and the position.
I type the text in the text box and click "Update preview". After a bit of fiddling around with the size and position, I click on "Apply text" and this is the result: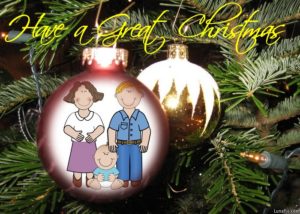 And there it is. Ready for printing. By clicking "Save" under the image, my postcard is downloaded it to my computer.
There are many more tools and effects on LunaPic as well as a number of video tutorials. Have fun playing around with them.
Richard.